"Wonderful little flowers of water", so nicknamed over 10,000 years ago by Indians, seaweed are a true source of life.They are 3.7 billion years old and are the first form of plant life on our planet. Mysterious and complex, they have always attracted researchers from all over the world for their virtues.
The most incredible of them was discovered after the Second World War, and is still the subject of much research. A tree, considered one of the oldest in the world, would have been touched and calcined during this terrible period. However, living in symbiosis with a micro seaweed, the tree could be reborn from its ashes.
Coming from the four corners of the world, from Latin America to Asia, to Europe and Central Asia, the founders of the brand have always been passionate about nature and its richness. They first became interested in the history of this association between this tree and its algae, and then became interested in the algae itself. This is how Nuaj was created and gave birth to its first range of cosmetics, entirely made of algae, Algae Benefit.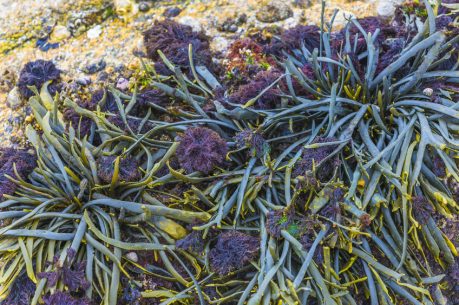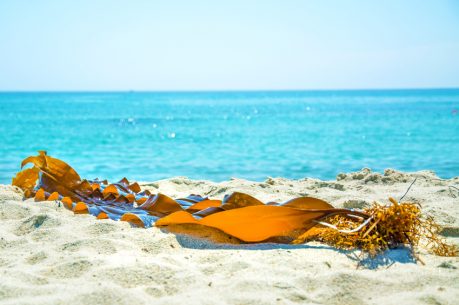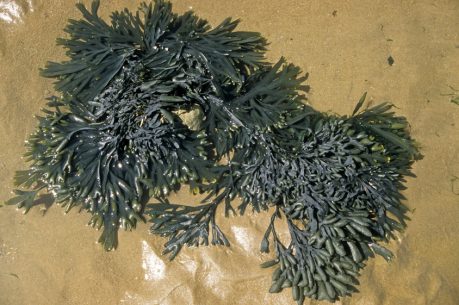 A 100% French cosmetic brand, Nuaj has partnered with the know-how of its French partner laboratory, recognized throughout the world. It drew the strength of these small flowers of water in the heart of Brittany, a French region known for its seaweed exploitation in many areas but also for its exceptional marine flora, the third richest in the world.
Besides its passion for nature, Nuaj is also and above all passionate about women. Despite of her culture, her needs and desires, the Woman throughout the world never ceases to surprise us by her natural beauty. Nuaj's ambition is to allow women to experience the blossoming of their original beauty day after day.
French Know-How
France, a worldwide reference not only in terms of its notoriety but also in its know-how in the field of cosmetics, NUAJ wanted to promote this French excellence beyond the borders by developing a range exclusively conceived for the woman.
Marine Technologies
In close collaboration with a world-renowned French research center, NUAJ drew its precious resources off the coast of Brittany. Thanks to state-of-the-art technology, extracted marine assets are an integral part of the Algae Benefit range.
Rich Diversity
Each formula in the ALGAE BENEFIT range has been meticulously designed for women around the world. Cultural diversity, the diverse needs and desires of women, have been both inspirational and developmental.
The blossoming of feminine beauty
NUAJ is composed of natural marine assets that allow women to experience the blossoming of their original beauty day after day.
"Elegance is the sole beauty that never fades" Audrey Hepburn.Nuaj offers its know-how in terms of cosmetics in order to perfect the woman's elegance and to sublimate her original nature
From the research of raw materials, selection and extraction of molecules to formulation and production, each step of making Nuaj cosmetics is Made in France.
Our expertise is that of a French laboratory, specializing in high-tech bioactive natural substances, extracted from algae & exceptional marine plants. Inspired by biodiversity, we  carry the powerful natural qualities of these aquatic plants to the heart of our cells, in a beauty ritual carefully designed to sublimate the skin of women on a daily basis and best meet the needs of their skins.
Because the beauty environment, since its inception is a constantly evolving one, NUAJ has dedicated itself to research and development of innovative active ingredients that can be used for the beauty of women.
Inspired by nature, NUAJ is a French brand that draws its strength from the richness contained in the deep sea. Rich in nutrients and minerals essential to our skin cells, it is in the north of the coasts of Brittany that our prestigious laboratory selects these marvelous plants and seaweeds to extract the active ingredients that characterize NUAJ. 
At the heart of NUAJ, we find passion, a job enjoyment  in its entirety, a love of beauty and a deep desire to give life to dreams. Namely this passion drives NUAJ to push the limits of knowledge in order to reach to formulations that will help reveal the beauty of women.
At NUAJ, we believe that beauty defies age, generations, cultures and borders. We see  this diversity as a source of wealth and to anticipate the needs of women and make them radiate in their everyday environment, it is imperative to pay attention to them, to understand their cultures and traditions and learn from this diversity.